Credit Admiral Software Billing Update
On March 1st we will be implementing our new billing system. If you have signed up for the Credit Admiral Software within the past two weeks this change will not effect you. If you are a long standing subscriber or signed up more than two weeks ago this applies to you. Instead of your monthly subscription running automatically on the 1st of March, you will need to go in your system and re-enter your Debit/Credit card information before the 15th to avoid interruption of your software. See image below on how to update your payment method.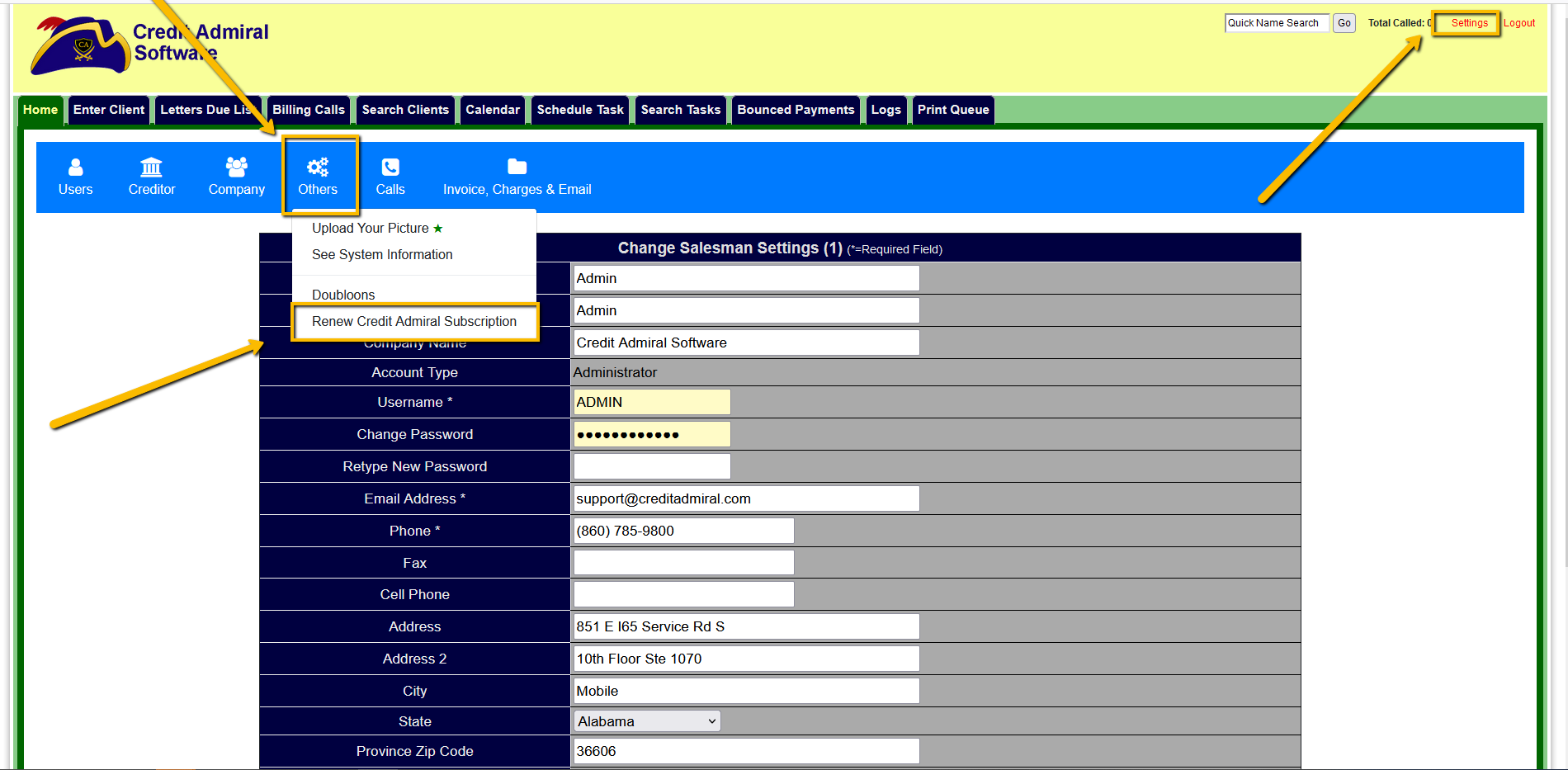 Pick Your Payment Date: You now have the option to choose if you would like to be billed on the 1st, 3rd, or 5th of the month! You can change this yourself in the settings.
One Time Payment: Choose to pay your monthly service fee with a one time use payment which will not be remembered and not change your recurring payment info.
ACH/E-Check: Coming next month you can choose to use ACH for your monthly payment. If you choose to use ACH (E-Check) for your monthly service fee you will get the option to buy 11 months of Credit Admiral and get 1 month FREE!